Thank you so much dear Lindsaygirl!!
Please allow me to continue this thread of love and good wishes with my own hopes for all of the Mothers out there to have a warm, wonderful and very happy Mother's Day filled with all of God's many blessings.
As our dear Elvis once said to our sweet Wanda"nothing sweeter and nothin' closer to God than little children........"
Even if some of our children aren't so little anymore, each one is still a blessing.
Love and hugs to all of you!!!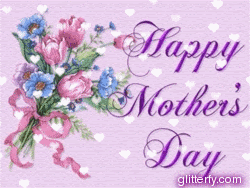 http://www.youtube.com/watch?v=OoqSlmEt0Zk