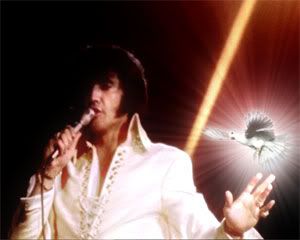 Whatever your spiritual beliefs and focus we all are on a spiritual PATH or we would not be on the ELC Forums. All of us CARE about one another. Let us "pray together" as Elvis sang so sincerely. Not only in typical fashion, but as a heart-to-heart intention and presence.
WE INVITE THE SOUL OF ELVIS TO JOIN US IN THIS INTENTION.
You may also wish to place a prayer request on the Spirit Heart Sanctuary "Light A Candle"...for others or FOR YOURSELF:
http://www.spiritheart.org/flash/prayer_request/prayer_request.html
Each prayer is printed out by us and placed under an ancient, sacred bowl unearthed by the Sea of Galilee.