El'vis / Rhama Azul - 12/07/06
Quote:
I loved the song "If Everyday was like Christmas." For me, now it is. You know the beauty of a snowflake? How each is a unique individual crystal? That is how we see souls here where I am. How I see all of you. It is not just a metaphor any longer. Each precious soul is so unique and yet all part of the same divine "stuff."

Miracles happen when you hold that knowing in your heart...how precious each soul is, and how beautiful! Strip away all the pre-conditioning in how you see things and there it is...just shining through everyone and every THING you see!

Let's create a snowflake together this Christmas season, from ALL the "snowflakes" (souls) in the world. Visualize this in your meditations with me.

Like Maia's Christmas card, we fly above the clouds around the world tenderly collecting snowflake/souls and loving them into a giant LIGHT DESIGN of crystal majesty!

Crystals in water that have been given prayer or positive thought - LOVE - change in the same way. They become crystal designs of the heart.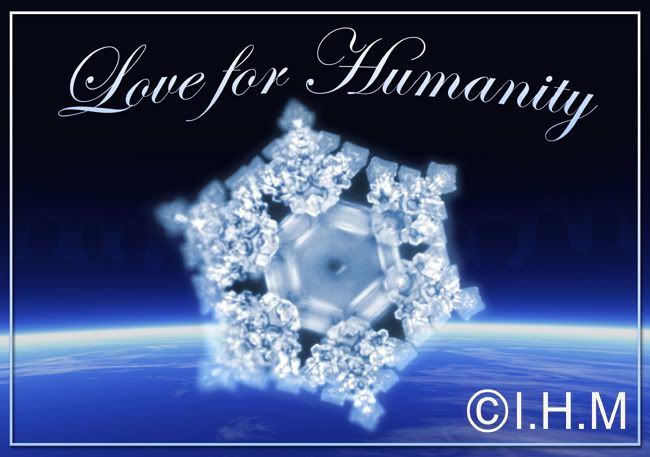 http://www.hado.net/water_crystals.html
(Make sure and click on the "photo gallery" on website above.)
My Xmas Card:
http://www.elvislightedcandle.org/flash/elc_xmas-06.htm