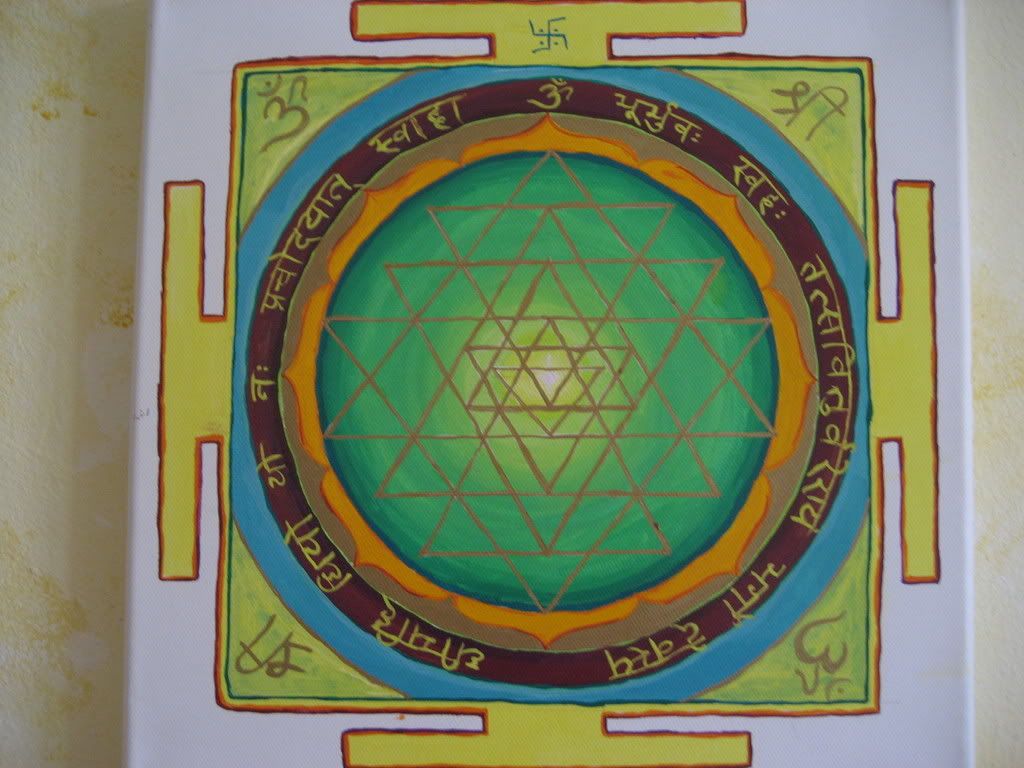 These are some Yantras I painted during the past weeks.
This is the SHRI YANTRA, which the American physicist calls "The King of Power Symbols". SHRI is the name of Goddess Lakshmi, Goddess of Fortune. This Yantra contains more than once the GOLDEN PROPORTION. I added the GAYATRI MANTRA in Sanskrit letters (also in some of the other Yantras below).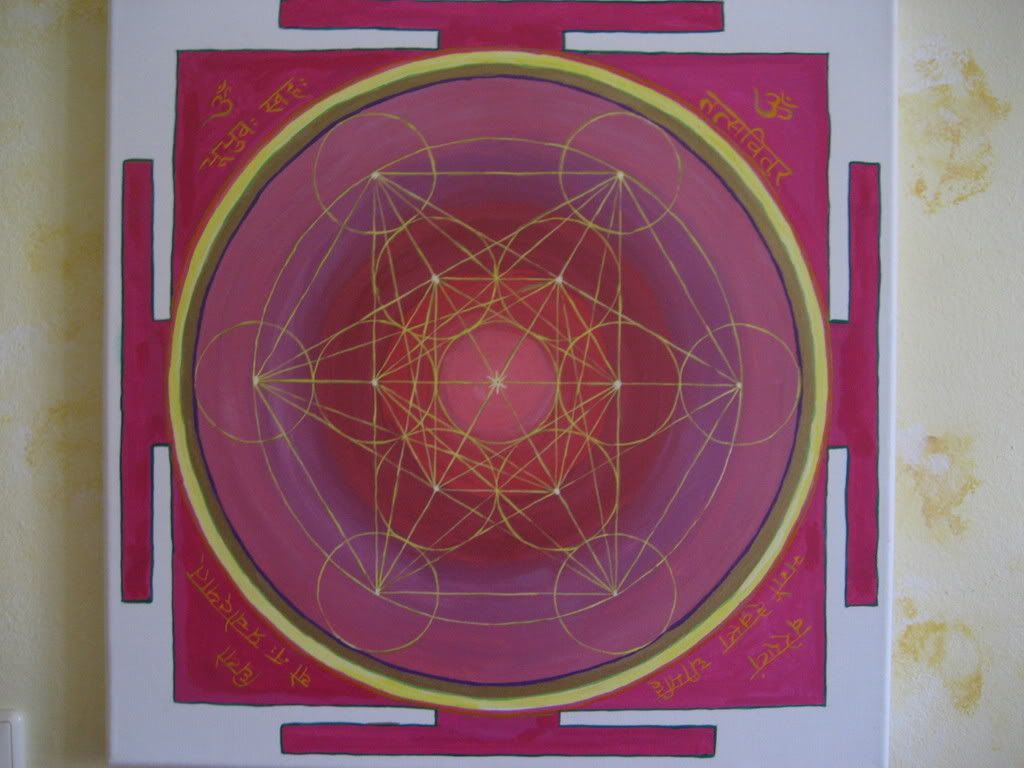 This is the CUBE OF (ARCHANGEL) METATRON, an "important system of information" of the universe.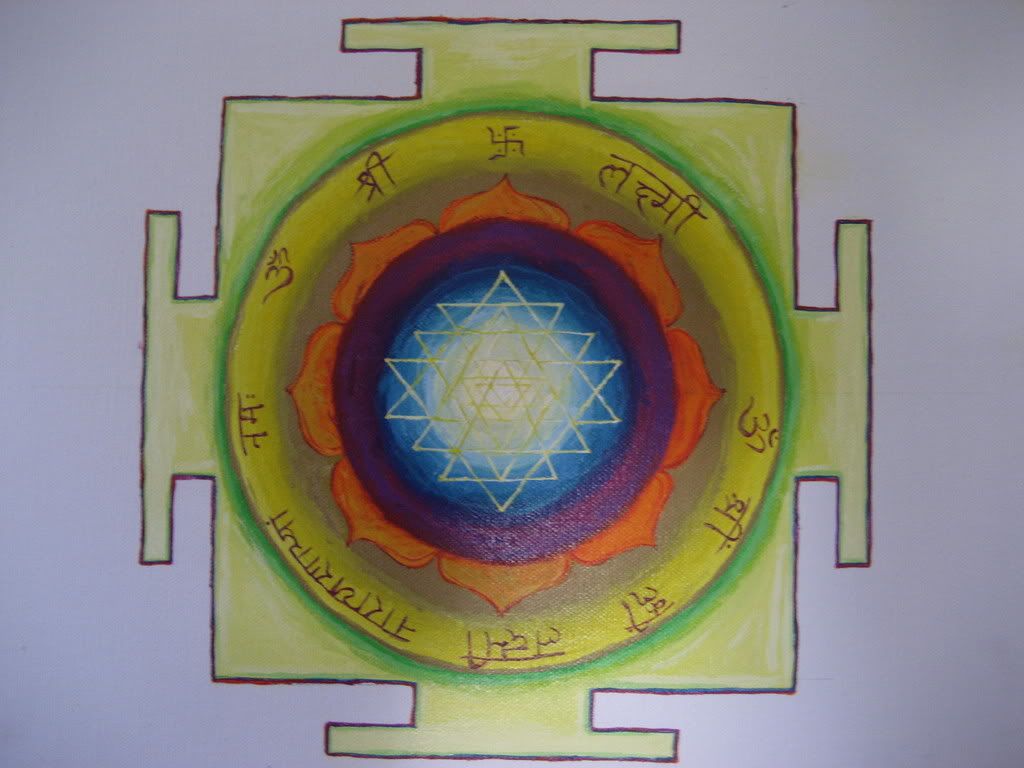 Again the SHRI YANTRA, this time with the LAKSHMI MANTRA in Sanskrit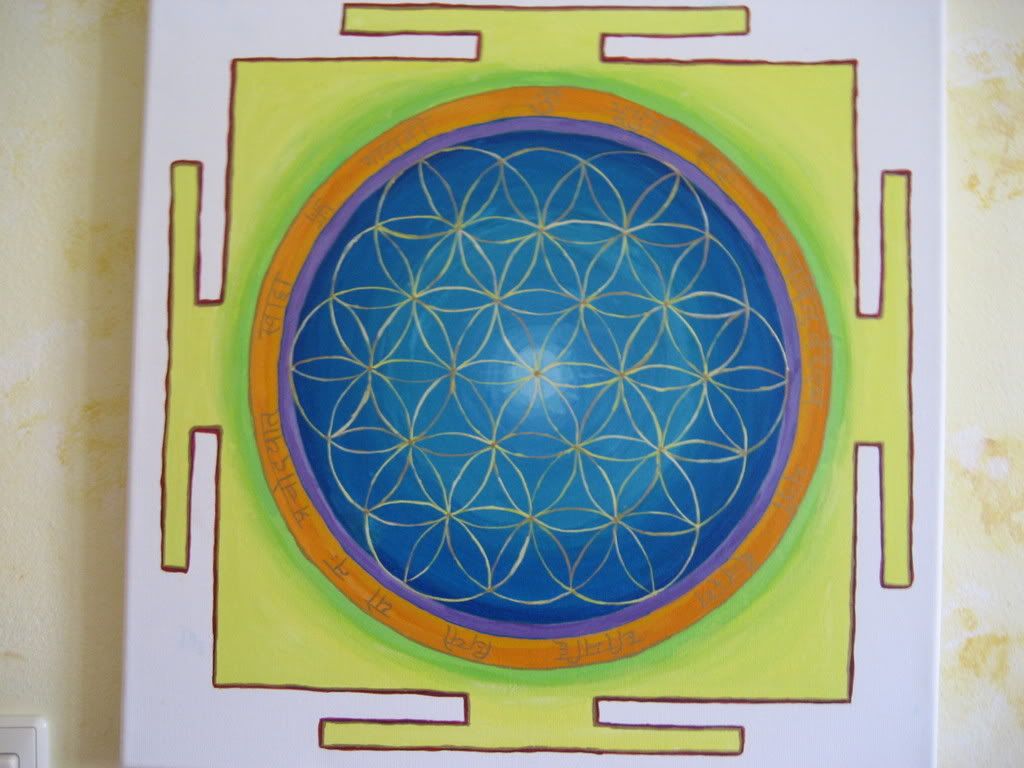 "FLOWER OF LIFE", one more symbol of SACRED GEOMETRY
This is the MERKABA YANTRA, the Merkaba is also part of the SACRED GEOMETRY