Sweet Aloha friends,
I just wanted to share these words... a feeling...
Feeling Needy
Then the frightened woman, trembling at the realization of what had happened to her, came and fell at his feet and told him what she had done.
Mark 5:33
We live in a culture that idolizes health, independence, and strength while it shuns illness and weakness. Yet at some time in our lives we all find ourselves in real need of someone's help. In some cases, we must swallow our pride and humbly reach out to receive the help offered, because we find ourselves in an extremely desperate situation. That's when all pretenses of self-sufficiency have to be discarded.
The woman in Mark 5 had been desperately ill for years, spending all she had on doctors, without success. Although she tried her very best to take care of herself, she found herself without resources and without hope—except for Jesus. In desperation, she secretly reached out to touch not Jesus but just his clothing. She believed she would be healed and hoped she would be able to slink away afterward, without anyone noticing her presence.
Miraculously, the woman was healed by the power that simply went out from Jesus at her touch. He felt the release of his power at the physical connection—but did not let the woman disappear without offering that deeper connection. Before she returned home he asked one thing of her: the one thing she wanted to avoid. He asked that she show herself, tell her story, and in so doing allow Jesus to encourage her. Instead of letting her feel like she had stolen her miracle, Jesus wanted her to understand that he was delighted to heal her. He offered this woman much more than the physical healing she expected! He offered the gift of healing from her spiritual wounds and the privilege of knowing him.
When we come to Jesus in prayer, we may be confident that he has the power to help us, but are we encouraged that he delights in hearing all about it? When we tell our story to the Lord and allow him to heal our hurts, our faith is strengthened and our joy is increased as we see the kindness of our almighty God.
But what about accepting help from others? This step can still be very difficult. As believers in Jesus, we are called to be his hands and feet here on earth. Sometimes we will be the one bringing aid and comfort to others; sometimes we will be the ones on the receiving end. The amazing thing about God's family
is that we share his healing touch as we share our stories of his love in our lives and help each other through difficult times.
The day I was touched 1st of November, I also had my biggest test.... a real fight with the devil....I didn´t tell you before...
I share you my story... Gerrit and I came home that day, we were so much in LOVE.... so ONE with Heaven.... a feeling I still cannot describe...
The kids were with my sister in Law and we had a couple of hours alone
we first went to Maria (the mother of Heidi+), to tell we were back and that we were so happy and that we would go upstairs to really enjoy the day filled with LOVE... and then at that moment "the evil spirit" took over... She had eyes so scary, you could see the devil in it... Still gives me goosbombs thinking about it... She said horrible things about and to us... She really wanted to hurt us, hurt us straight in the heart... in a way we really couldn´t understand at that moment... I mean it was Mary, the mother of Gerrit´s LOVE who died in a carcrash... a mother also to us all these years... We went to live with her, because she was ill and we promised to be with her and to take care of her.... if she was in need... Anyway after this horrible happening we went upstaires...
First His touch, then the test, if we had the faith to make our day as beautifull as it started again... Gerrit and I discussed it for 15 min. We knew what had happened and we knew our hearts were on the right place and that we didn´t had to worry about it to much... One day she will understand it... She will understand that you really can live on LOVE.. I can remember I told her that we had a rough 7 years and she knew that we kept the faith to believe in LOVE.... She always was happy when we came... She could feel the LOVE we shared... We lost everything we had, from rich to "poor", I´m not feeling poor though, I feel very very rich
... We believed in the truth, we believed in LOVE...
Once I had a conversation with her, she told me that you couldn´t live on LOVE... I told her we could and that we trust LOVE and that this all was a lesson to grow and grow in our lives... to become stronger and stronger...
I hope you all can understand what I´m writing here... it getting mixed up again
I know she is angry inside, because she lost her child, her favorite daughter, her angel and believe me she really was and is an Angel, such a pure soul.... and so beautifull.... but Mary will understand in the future... Only God knows when she will.... And I feel she still blames it on Gerrit... but we know it wasn´t his fault... He had a vision after she died and in that vision she told Gerrit exactly what had happened that night... and after checking the car he was confinced that it was true...
Mary is in a very difficult situation right now.... I mean I did wrote a letter to her, with all my feeling, straight from the soul... I know she is thinking a lot about Heidi en us... a lot... When the time is right she will understand.... here on earth or in heaven.... Please pray with me for Mary... She needs it... very badly... Thank you, my friends....
This was a really short version about what happened..... I can write for hours if I want too... this was my real experience with the devil... Evil didn´t win, because we kept the Faith... We believed in God, Jesus and Mary.... and our special Friend El´vis and Heidi... and you ...all what had happened to us the last 7 years and we believed in ourselves, because we didn´t let evil take over....
He will test you, that´s for sure... Don`t be afraid... Have FAITH...FOLLOW TRUE LOVE... You all are such precious souls..... And I THANK GOD for given me YOU and LARRY and my ABCfamily... a new kind of family....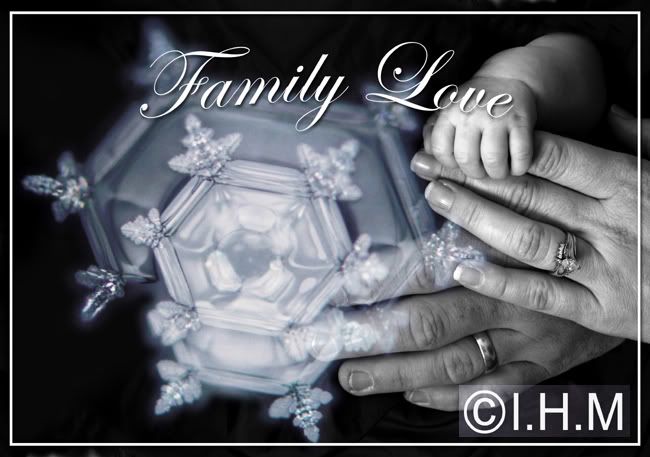 Carola